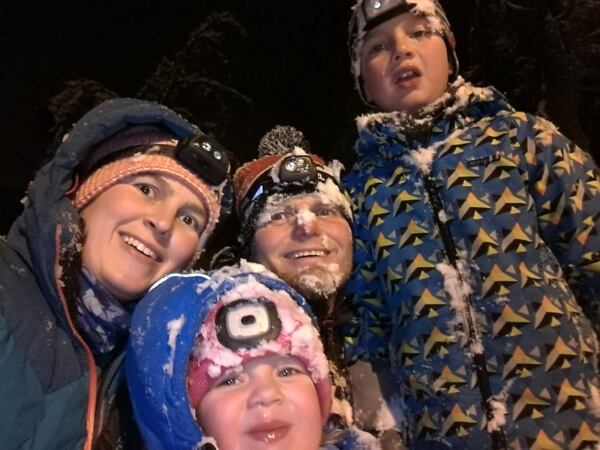 minirozhovor s Katkou Pajerovou
Katko, od kolika let Kuba sportuje a který byl jeho první sport?
Kuba sportuje od 2,5 let, vzhledem k tomu že bydlíme na horách jeho prvním sportem bylo lyžování.
Jak Kubu sporty učíte, přenecháváte výuku profesionálům?
Na lyžích jsem ho zkoušela učit sama, po první hodině jsem výuku vzdala a přenechala profesionálům. To se nám osvědčilo jako dobrá volba a praktikujeme to i u dalších sportů (běžky, snowboard, lední brusle, kolo).
Katko, jaký je tvůj názor sportovní vybavení dětí, je důležitá kvalita atd.?
Snažíme se vybírat kvalitní vybavení za přijatelnou cenu. Na čem ale nešetříme je vybavení pro bezpečnost při sportu. (helmy, chrániče, páteřák).