We dispel myths about the choice of children's bikes and the importance of cycling in a child's life. We specialize in the production of ONLY children's sports equipment. For young athletes, we especially want the joy of exercise and the so-called healthy sport. Children's bikes are not to be mere miniatures of large adults, although this is common on the market. What should you consider when buying a real children's bike?
FIRST ADVICE
Before you go to the store to choose a bike, find out what you want it for! We place great emphasis on seemingly simple advice. Of course, you want a bike to ride, what else. But it is absolutely crucial whether the child will ride a few tens of meters around the house, on the playground and to see friends, or whether you are a sports family who will take weekend trips together, and from time to time you take your bike on holiday, while on your trips you definitely do not intend to stick only to the road, but also go down on field or forest roads.
SECOND ADVICE
Choose a bike depending on where you want to ride. The following applies to Beany bikes: if the child rides mainly in the city, on the playground, on a bike path or on a pump track, a very light bike with a fixed fork Beany ZERO is ideal for him. If you are an active family who likes to take trips to light terrain, especially on forest and field paths, in the hills, then Beany ZERO is still a suitable choice. However, if you are looking for demanding terrain with roots and stones, a model with a Beany BLASTER front suspension fork would already be suitable. And if you swallow kilometers on a large scale, and you want a fast and comfortable ride, during which you often go on less frequented gravel or field roads, then the Beany PULSE gravel bike is on offer for you.
THIRD ADVICE/HINT
Don't buy a pig in a poke. Find a dealer who will allow you to test the bike. Before purchasing, the child should sit on the bike and ride at least around the store, in the adjacent parking lot or around the block. In the best case, the dealer will lend you a test bike an hour or two and you will be able to take a shorter ride, during which you'll know if the bike is sitting for the child, and he is riding well. There is little to deter a child from cycling more than a bike he can't drive, and which doesn't suit him.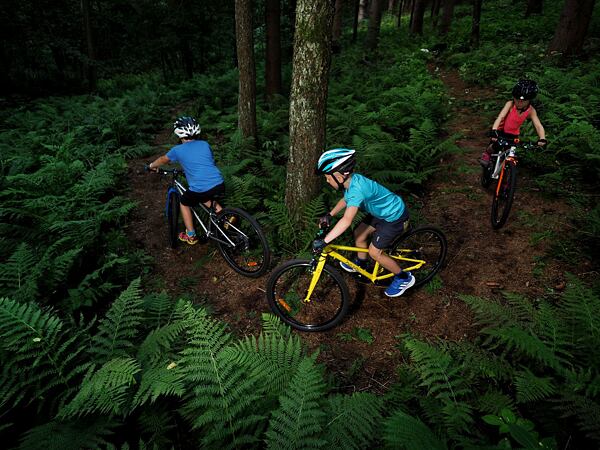 Choose from children's cycling accessories